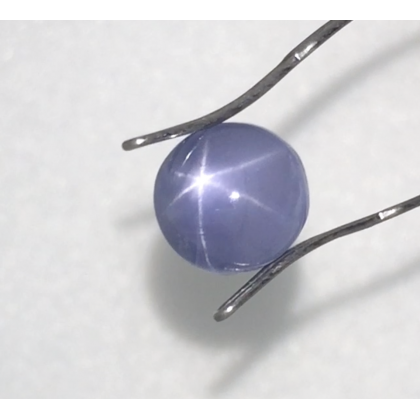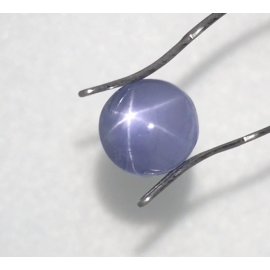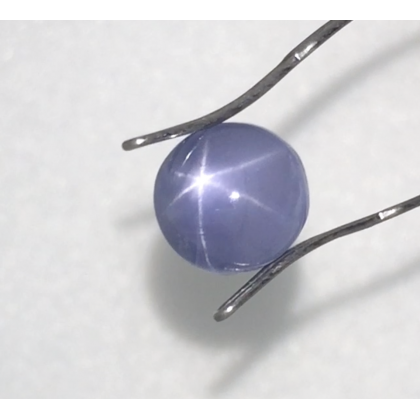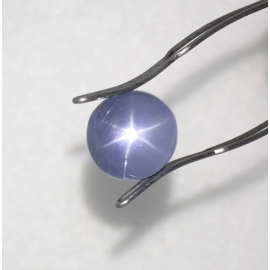 4.60 Ct Bluish Gray Star Sapphire
Please view YouTube video footage on High Definition mode to understand the quality & color of the gemstone.
Data sheet
Gemstone SKU

SS1

Gemstone Carat

4.60 Ct

Gemstone Shape

Round

Gemstone Treatment

None

Gemstone Transparency

Semi-Transparent

Gemstone Origin

Sri Lankan (Ceylon)

Gemstone Certificate

National Gem & Jewellery Authority (NGJA)

Gemstone Color

Bluish Gray
Star rubies and star sapphires belong to the phenomenal corundum category. The star effect is called asterism. It's caused by reflections from tiny, needle-like inclusions that are oriented in several specific directions. Stars are usually made up of 2, 3, or 6 intersecting bands, resulting in 4, 6, or 12 rays.
The finest star is distinct, centered on the top of the stone, and visible from a reasonable distance. The stars quality should be the same when viewed from all directions.
The rays should be uniform in strength, reach from one side to the other, and intersect at the top of the stone. They should be straight, not fuzzy, wavy, or broken, and they should contrast strongly against the background color. The star should also have an elegant "movement." This means that, as you rock the stone, the star should move smoothly across the surface with no dead spots.  
The best and most expensive star corundum is semi-transparent, with just enough silk to create a well-defined star. Too much silk can harm transparency and also lead to poor color, lowering the value of the stone considerably.