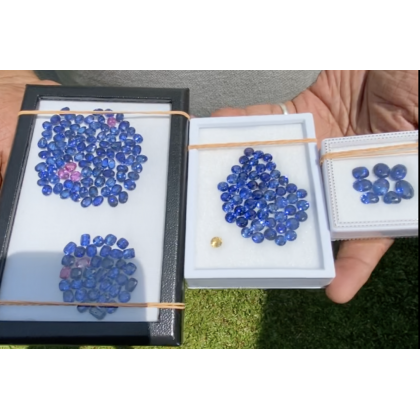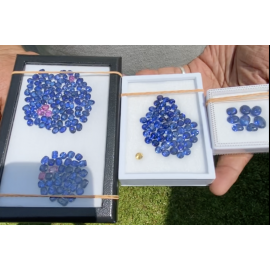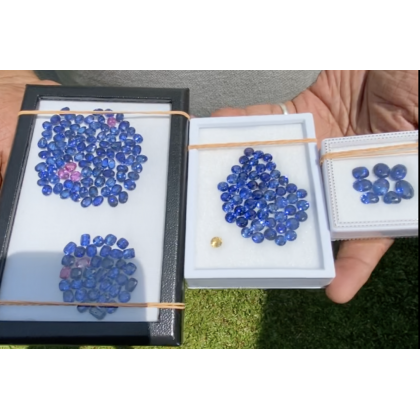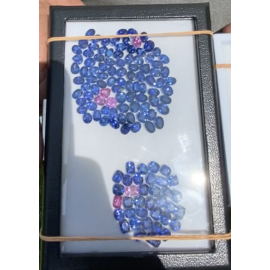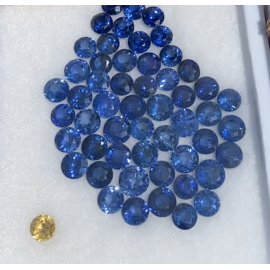 200 Ct + Royal Blue Sapphire Lots
Gem Quality Royal Blue Ceylon Sapphire Lots. Please view YouTube video footage on High Definition mode to understand the quality & color of the gemstone.
Data sheet
Gemstone Carat

200 Ct +

Gemstone Treatment

Heated

Gemstone Origin

Sri Lankan (Ceylon)

Gemstone Color

Royal Blue
The World of Sri Lankan Sapphires. Sri Lanka has been an important source of fine-quality blue sapphire for many millennia, throughout much of recorded human history. Cut stones are often fashioned from rough sapphires that formed as bipyramidal crystals.