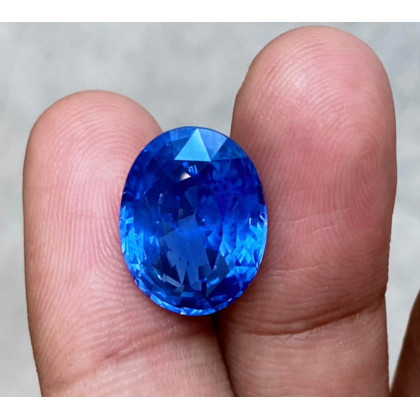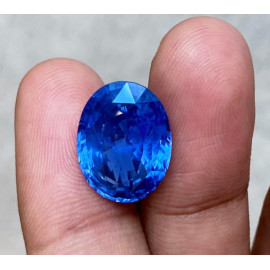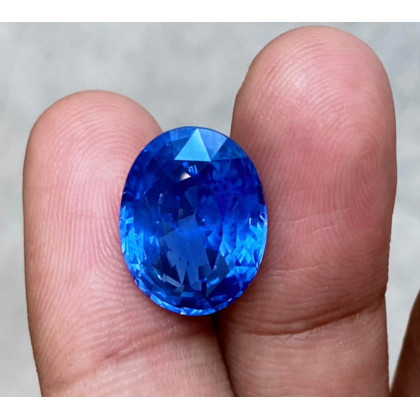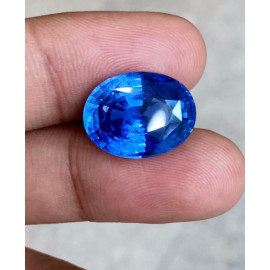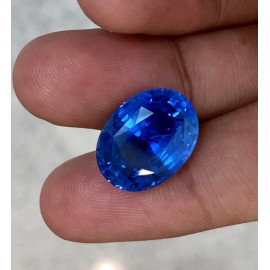 Oval 16 Ct + Unheated Cornflower Blue Ceylon Sapphire
Gem Quality Big Face 16 Carat + "Unheated" Is A Fine Example For A Ceylon Sapphire.
Please view YouTube video footage on  High Definition mode to understand the quality & color of the gemstone.
Data sheet
Gemstone SKU

BLU-16

Gemstone Carat

16 Ct +

Gemstone Shape

Oval

Gemstone Treatment

Unheated

Gemstone Origin

Sri Lanka (Ceylon)

Gemstone Color

Cornflower Blue
Sri Lanka is not only the most productive source of sapphires, but the sapphire mines there are among the oldest known. According to historical accounts, Ceylon was already known for sapphire by the 2nd century A.D and there was an active international trade in Ceylon gems by the 4th and 5th centuries. Many of the most famous sapphires in the world come from Sri Lanka. Ceylon sapphire has been valued for its vivid color, which tends towards a lighter and brighter blue than the dark blue sapphires from other sources.