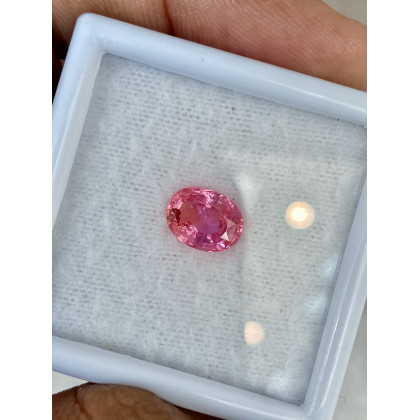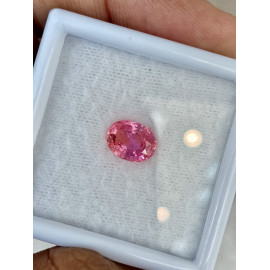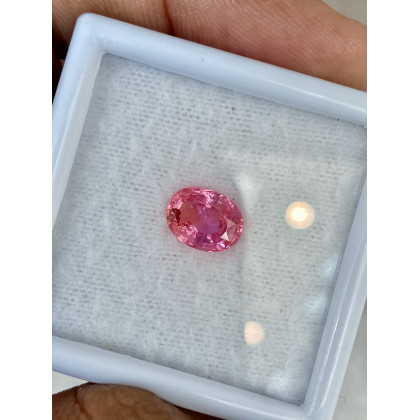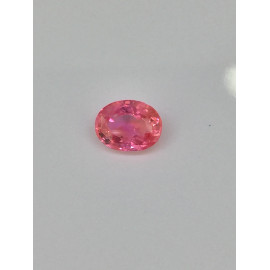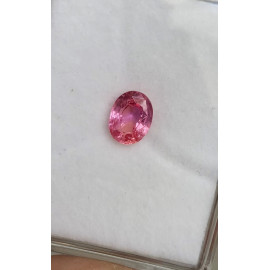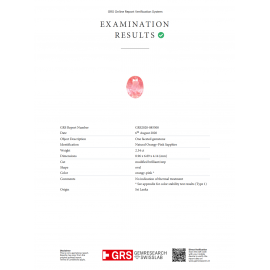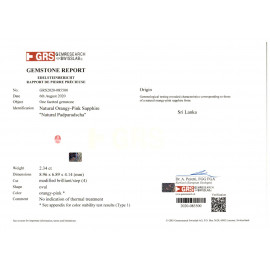 Oval 2.34 Ct Unheated Padparadscha Sapphire
The look of a true padparadscha — imagine a vodka cocktail splashed with equal parts of grapefruit and cranberry juice. Please view video footage in High Definition mode to understand the quality & color of the gemstone.
.
.
Padparadscha is by far the world's rarest sapphire. They have become a collector's stone and are generally purchased as quickly as they are found. Padparadscha's are sold at a price close to that of a fine blue sapphire and it is not unheard of finding them priced at several thousand dollars per carat
Data sheet
Gemstone SKU

P4

Gemstone Carat

2.34 Ct

Gemstone Shape

Oval

Gemstone Treatment

Unheated

Gemstone Transparency

Transparent

Gemstone Origin

Sri Lanka (Ceylon)

Gemstone Certificate

GRS

Gemstone Color

Pinkish Orange
What exactly, qualifies as a true padparadscha? Gemologist Robert Crowningshield tackled the subject in his still-relevant Spring 1983 article for Gems & Gemology. Finding that "the term padparadscha was applied initially to fancy sapphires of a range of colors in stones" from Sri Lanka, he urged the gem community to limit its use, suggesting that light to medium tones of pinkish-orange to orange-pink hues would qualify, whereas dark or medium brownish orange corundum wouldn't. The trade hasn't always respected his words, dubiously marketing some brown-tinged Tanzanian, Madagascar stones using the coveted "padparadscha" label, but among connoisseurs, the look of a true padparadscha — imagine a vodka cocktail splashed with equal parts grapefruit and cranberry juice — is unmistakable
For over 100 years, reference has been made to a unique sapphire, the color of a lotus blossom, the. Yet the precise hue represented by this rare stone has been a subject of discussion, and often controversy, ever since the term was first introduced. International Certificates SSEF, GIA, GRS Guaranteed For This Beautiful Padparadscha Sapphire.