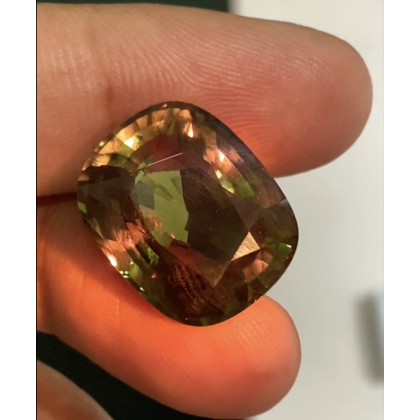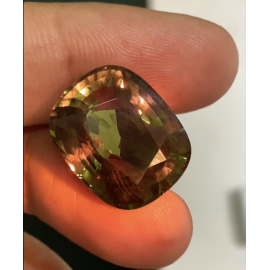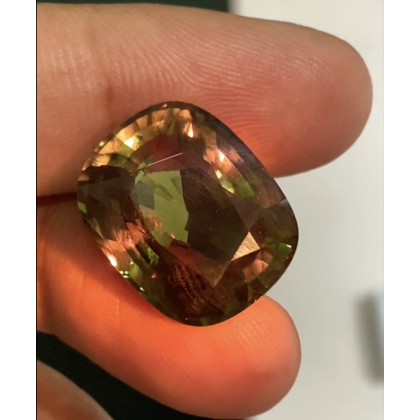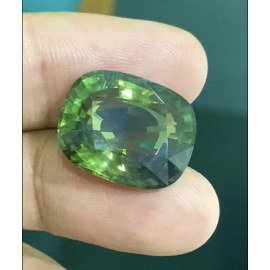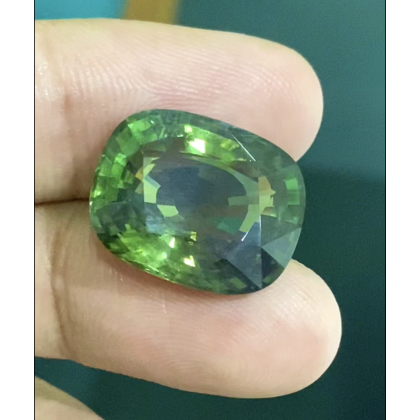 22 Ct Alexandrite
This Giant 22 Ct + Big Face Sri Lankan (Ceylon) Origin Alexandrite Is A June Birthstone Beauty. Please view YouTube video footage on High Definition mode to understand the quality & color of the Alexandrite. 
Data sheet
Gemstone SKU

AL3

Gemstone Carat

22 Ct

Gemstone Shape

Cushion Mix

Gemstone Treatment

None

Gemstone Origin

Sri Lanka
Chrysoberyl is the third hardest naturally occurring gemstone and lies between corundum (sapphire & ruby) and topaz on the hardness scale. Only corundum and diamond are harder and chrysoberyl is well known for its toughness and durability. Rubbing chrysoberyl will produce a static charge that is retained for several hours. But two varieties of chrysoberyl are among the rarest and most desirable gems on earth: alexandrite and cat's eye chrysoberyl. Alexandrite itself is an extremely rare color-changing variety of chrysoberyl. Originally discovered in Russia's Ural Mountains in the 1830s by miners. Since red and green were the colors of the Imperial Russian flag, the stone was named "Alexandrite" after the empire's Czar Alexander II. 


Sri Lanka is a major source of Alexandrites. The gems are found as pebbles in alluvial deposits. Due to the stone's excellent toughness and high specific gravity help it to withstand the rugged conditions associated with alluvial deposits. Sri Lankan alexandrite's can be larger than Russian & Brazilian ones. A new chrysoberyl occurrence hosted by a pegmatite was discovered in 2004 at Kaltota near Balangoda in South Central Sri Lanka. The Geological Survey and Mines Bureau (GSMB) and the Earth Resources Engineering Department (ERED) made the discovery during a joint study.