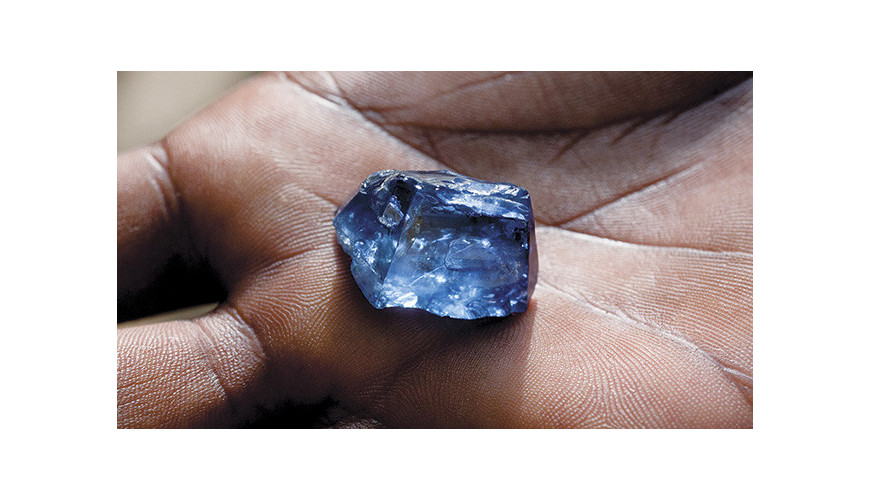 Ceylon Blue Sapphires
Corundum
Colors- Yellow, Green, Purple, Black, Pink, White etc..
Mohs' Scale Hardness: 09
Cleavage: None
Crystal System: Hexagonal Shape
Chemical Composition: Al₂O₃(Aluminium Oxide)
Transparency: Impenetrable
Melting point: 2,030–2,050 °C
Refractive Index: 1.762-1.788
Double Refraction: 0.008
Dispersion: 0.018
Fluorescence: Strong to None
The below Radiant mix 70.00 ct + loupe clean unheated cornflower blue Ceylon Sapphire is one of a kind gemstone that was mined in the gem city of Ratnapura, Sri Lanka a few months back in the year 2013.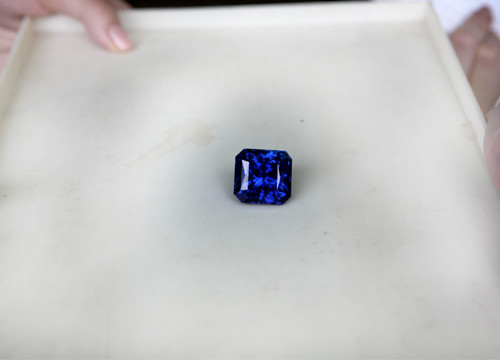 Cut & polished to the highest humanly possible level gives the stone's luster & brilliance to emit like no other gem in the world.
The top quality stones are mostly found in Sri Lanka, Burma, Madagascar & Mozambique. Production methods are usually very simple and less technical. The stones are mined mainly from alluvial deposits and underground gem-bearing layers which are worked from the trenches and hand tools. The sweat, tears & blood that goes into finding these exceptional stones cannot be told or written. The hardship these miners go through every day to find something and earn money to feed their families is something that no man or women go through in the developed countries. The mental and physical stress you get while mining in these parts of the world is unbelievable.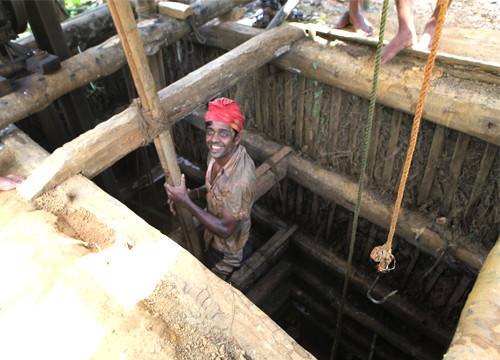 The miners have songs which they sing during the mining process every day know as "pathal kavi" (පතල්කවි) in Sinhalese and they tell the exact story behind these precious stones.  Whatever said and done what keeps them going is the momentum they have in finding these precious stones and the excitement once you find one. Moving tons of gravel and finding one stone emitting the blue hue is like seeing god for these people. Most of the miners are treated very well once they find something very big and they also get a cut depending on the size they discover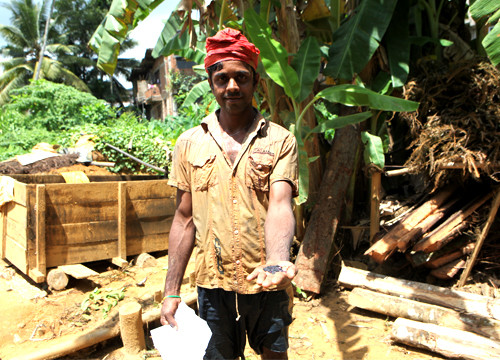 Sri Lanka is best known for its large, exceptional sapphire & star sapphires. Important stones from Sri Lanka:
The 466 ct Blue Giant of the Orient

, supposedly mined from the Ratnapura area in 1907
The 423 ct Logan blue Sapphire and the 138 ct Rosser Reeves star ruby, both housed in the Smithsonian Institution's National Museum of Natural History
The 392 ct Blue Belle of Asia, said to have been found in a paddy field in the Ratnapura district in 1926, and described as having the highly desirable "cornflower" blue colour: 

Sold for $17.3 million ($44,063 per carat) at the Christie's Geneva jewellery auction November 11th 2014, a world-record price of a sapphire.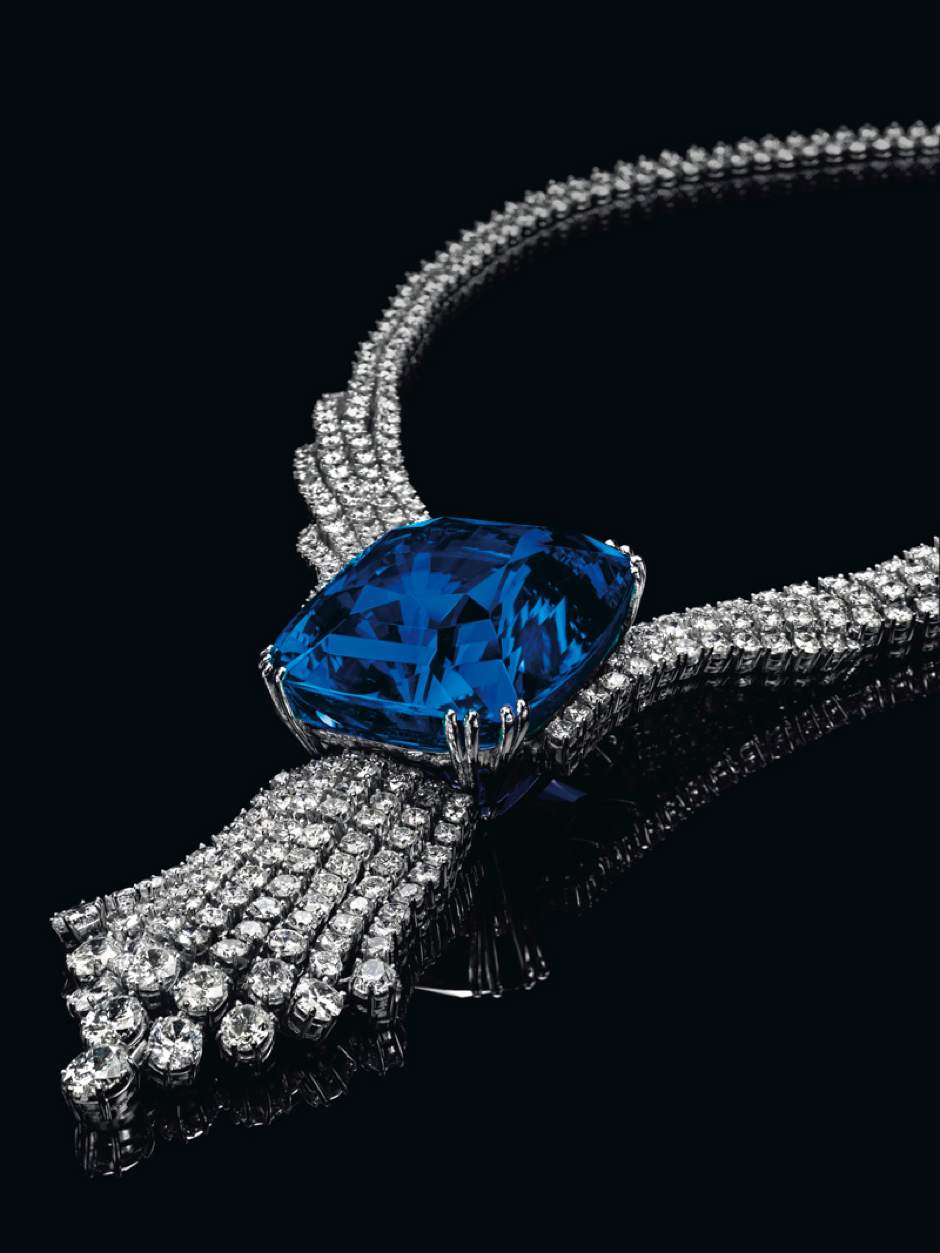 The 363 ct Star of Lanka, owned by the National Gem and Jewellery Authority
The 850 ct Pride of Sri Lanka blue sapphire, found in Ratnapura in June 1996
The 563 ct grayish blue Star of India, which was actually discovered in Sri Lanka and donated to the American Museum of Natural History in 1900 by J.P. Morgan
The 12 ct blue sapphire in the engagement ring of Diana, Princess of Wales, which is now worn by the Duchess of Cambridge, Kate Middleton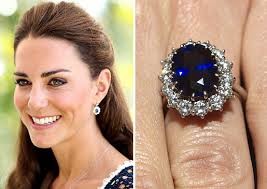 Nevertheless, we are experiencing the reduction of colored stones in our own mines in Sri Lanka, where the world's highest quality colored stones are produced. Also, the demand and price have gone up dramatically for the coloreds stones and I believe the ideal time to invest on colored stones such as sapphires, rubies, etc.. are upon us and who invest now will be making a lot of money in the coming years.
China's booming economy has given the green light to all Chinese investors and jewelers to go on a buying spree of cornflower blue Ceylon sapphires for any given price. The demand for these high precious stones are so high the supply is becoming less and the demand is increasing day by day.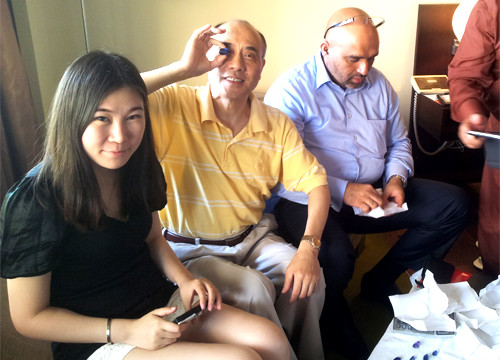 The current market analytic reports in Sri Lanka (home for cornflower blue Ceylon sapphires) tell us that the country is lacking stones to meet the demand from China, which was something never expected during to 2006-2008 bubble time in the western countries. It is also said that the Sri Lankan manufacturers and wholesalers, travel all the way to New York and purchase the cornflower blue Ceylon sapphire stones which they themselves sold a few years back and resale them to the Chinese keeping a good margin to themselves as well. This is the demand right now in this part of the world which ultimately says one thing, the Cornflower & Royal blue Ceylon sapphires are currently the number one investment stone in volume up to date.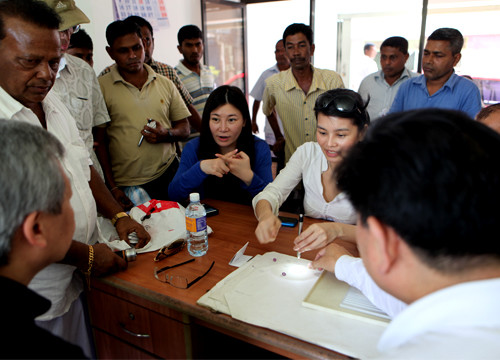 Also, Sri Lanka is one of the biggest colored stones hubs is the world and it is known to be the toughest markets to deal when it comes to buying these precious stones.
Most gemologist and dealers from the west obtain these stones for very fewer prices. Most of them rip off people from developing countries, men working all day in mine and because of how desperate they are, they sell these stones for way less than they are worth. Then these western dealers sell them for a fortune back at homes. South African countries and many other Asian countries producing these stone get into deals like these due to poverty being extremely high in these regions. This is very well known in Sri Lanka and the sellers are well educated about retail prices in the west. But again we cannot accuse anyone of getting something for less than the market price due to poverty as far as I understand from my experience it falls into the region of "only business nothing personal". Pricing colored stones are said to be given by "God" as it is extremely hard to do so. It is never priced like a diamond which is backed by a price list called the Rapaport where the prices are always controlled to a certain point.
A colored stone rough stone purchased for $5,000 from the mines can instantly jump to $50,000 when it has been faceted (cut & polished), and by the time it hits the retail market, it can be worth nearly a quarter million dollars. Or wrongly faceted during the cutting, can become practically be worthless. This is the simplest business fundamental both colored stones & diamond industry falls into. This is the main reason the colored stone industry, having the so-called excitement & fun when dealing with one another rather than dealing with diamonds. Knowledge & experience is the power to succeed in this field and many have and many haven't.

Top Shelf Ceylon Sapphires have something I will hereafter refer to as "Snap" the color of certain Ceylon Blues has an ocular attack unlike any other in the sapphire world. It slashes the eye like a razor, an almost cobaltian blue. Such stones, which Ceylon are often compared to the blue portion of a peacock's feather or neck, have that which makes "electric blue" electric. In sum, the finest sapphires from Serendib can blow with any blues on the bandstand.
-Vlad Yavorskyy-